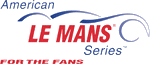 Road Atlanta 2003
Petit Le Mans
18/10/2003
17/10/2003
Werner On Pole In Audi
Werner Puts Audi On Pole For Petit Le Mans At Road Atlanta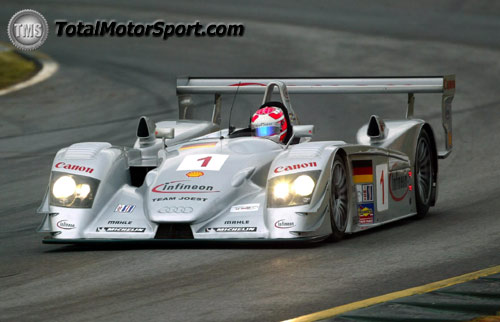 Marco Werner gave himself and co-driver Frank Biela a head start toward winning the American Le Mans Series driving championship by winning the pole Friday for Saturday's Petit Le Mans at Road Atlanta.

Werner and Biela, both of Germany, can win the title for the Prototype 900 class by finishing sixth or better in their class in the sports car endurance race that will cover 1,000 miles or 10 hours, whichever comes first, and will end the 2003 ALMS season.

"We're very happy with the qualifying result and starting up front," said Werner, who has teamed with Biela for five wins this season. "It's not so important in a long race, but it's nice to be up front. We want to win the championship, but if the conditions are good we will push hard to try to win the race."

Werner's lap time of 1:11.738 in the Infineon Team Joest Audi R8 on the 2.54-mile track beat the 1:12.450 posted by James Weaver in the Dyson Racing Lola EX257-MG, a time which earned the outside pole overall as well as the LMP 675 class pole. Weaver will co-drive with Butch Leitzinger and Andy Wallace.

JJ Lehto qualified third overall and second in P900 with a time of 1:12.700 in the ADT Champion Racing Audi R8 he will share with Johnny Herbert and Stefan Johansson.

Qualifying fourth overall and third in P900 was the Panoz LMP01 of Olivier Beretta, Max Papis and David Saelens for JML Team Panoz, while fifth overall and second in P675 was the other Dyson Lola-MG of Didier de Radigues, Chris Dyson and Chad Block. Dyson can win the LMP 675 driving title as long as he finishes the race in a points-scoring position.

Although Prototype qualifying was held on a drying track, GTS and GT cars qualified on a track that was wet from a rain shower that started only a few minutes before the start of the session.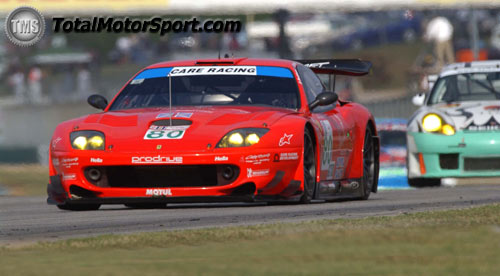 David Brabham won the GTS class pole in Prodrive Ferrari 550 Maranello that he will co-drive with Jan Magnussen and Anthony Davidson. Brabham turned a lap of 1:26.338. Brabham has scored three straight GTS class wins in ALMS races.

"We started on wet tyres and then switched to intermediates," he said. "The tyres were frustrating at first, but the tyre worked best the last lap, giving us the pole. It will be a long race."

The Team Olive Garden Ferrari of Emanuele Naspetti, Mimmo Schiattarella and Joel Camathias was second-quick at 1:26.575, followed by the Prodrive Ferrari of Tomas Enge, Peter Kox and Alain Menu as Ferrari swept the top three spots in qualifying.

Sascha Maassen won the GT class pole with a lap of 1:29.391 in the Alex Job Racing Porsche 911 GT3 RS that he will share with Lucas Luhr. The second Job Porsche of Timo Bernhard, Jorg Bergmeister and Romain Dumas was second, followed by the Orbit Racing Porsche of Mike Rockenfeller, Leo Hindery and Peter Baron.

"The rain hit us unexpectedly," said Maassen, who has already clinched the GT class driving title for the second straight year with Luhr. "The race will be a lot of work because Lucas and I are both getting sick. With the championship already decided, we'll concentrate on winning."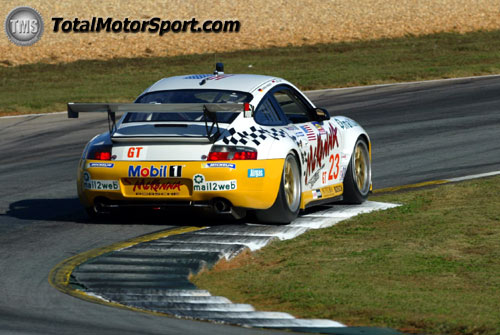 Copyright ©2000-©2016 TotalMotorSport