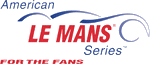 Road Atlanta 2003
Petit Le Mans
18/10/2003
18/10/2003
Panoz Come Home 2nd
Star Performance From JML Team Panoz At Petit Le Mans

JML Team Panoz brought the 2003 ALMS season to a spectacular close by finishing 2nd and 4th in today's Petit Le Mans at Road Atlanta - the team's best overall finish of the year.

Olivier Beretta, David Saelens and Max Papis took 2nd aboard their No.10 Panoz LMP-01, while the No.11 car of Gunnar Jeannette, Scott Maxwell and Benjamin Leuenberger were unlucky to suffer some problems during the 1000 mile journey - just missing out on a podium spot in 4th.

The Audi of Johnny Herbert and JJ Lehto won the event while the No.10 Panoz faced a race long battle to keep the No.1 Audi of Frank Biela and Marco Werner at bay.

The Panoz got the upper hand after the Audi crashed early in the race and faced a long repair behind the wall. As the race drew to a close with Papis behind the wheel, the No.10 Panoz still had a one-lap advantage of the newly crowned 2003 series champions.

The only problem faced by the No.10 car was a pit lane penalty earned when one of the team tyre changes made contact with the car before the refuelling was completed.

However, despite being assessed an immediate unverified penalty while the car was in pit lane under a safety car period, the race steward later decided to again penalize the team a second time for the same offence.

Papis was forced to serve a stop-go penalty after the official decided that the original penalty should not have been completed under the safety car.

The No.11 Panoz endured a tough journey throughout the day, losing several laps with power steering problems.

The drivers also battled with no on-board dash readings or shift lights - an intermittent electrical problem which hindered their progress.

The JML Team Panoz squad will now set its sights on the return of the Panoz GTR coupe which will race in the Le Mans 1000km event on the Bugatti circuit in France on November 9.


Copyright ©2000-©2016 TotalMotorSport